Custom software development for video-streaming
Our custom video streaming software development services! We specialize in creating innovative solutions tailored to the unique needs of the video streaming industry. With our experience, we can help you build powerful and scalable platforms that deliver seamless video content to viewers.
Whether you're a content creator, media company or online streaming platform, our custom software will enhance your video streaming capabilities, deliver a superior user experience and give you a competitive edge in the dynamic world of digital media. Let us be your trusted partner in turning your video streaming vision into reality.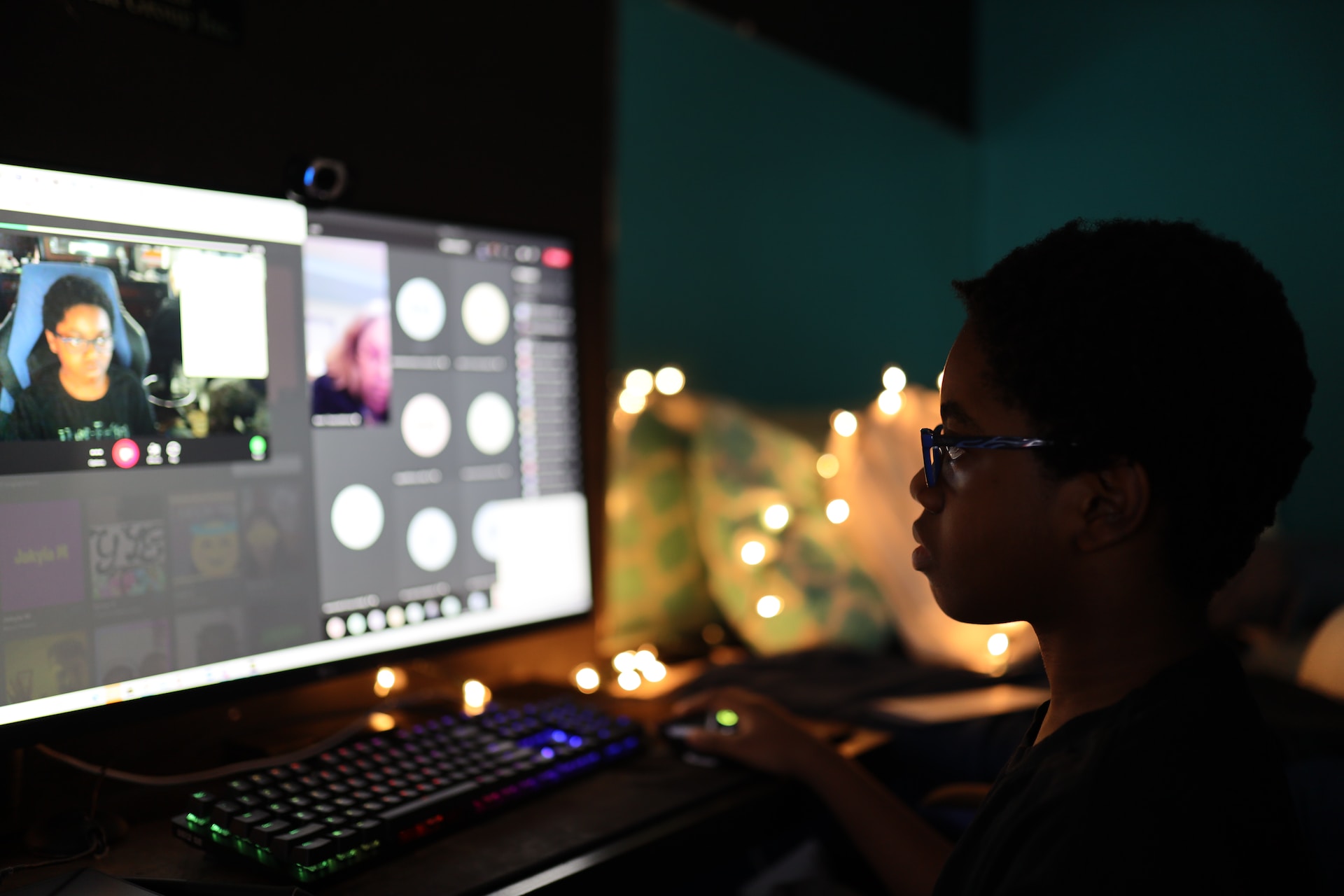 What is a video streaming?
Video streaming is a method of transmitting video content over the Internet in real time, allowing users to watch videos without downloading them. It enables smooth playback, providing users with the ability to watch videos instantly as data is delivered in a continuous stream. 
Video streaming has become popular for a variety of applications such as watching movies, live events, webinars and educational content, providing convenient on-demand access to video content anywhere, anytime. 
What video streaming services do we provide? 
Our video streaming services are tailored to your requirements. We provide reliable and scalable video streaming solutions that enable you to engage your audience, deliver high-quality content and achieve your video streaming goals. We offer a comprehensive range of video streaming services to meet a variety of needs: 
Our Live Streaming services empower you to connect with global audiences in real-time. Whether it's broadcasting events, webinars, conferences, or interactive sessions, advanced live streaming solutions making seamless interactions and engagements, breaking down geographical barriers and creating meaningful connections with your viewers. 
Custom video streaming platforms offer a seamless and engaging user experience. Supporting on-demand video playback, interactive features, and customizable user interfaces, our platforms empower you to deliver high-quality video content that captivates and engages your audience. Whether you are a content creator, an educational institution, or a corporate entity, our video services are versatile and scalable, elevating your video content to new heights. 
We ensure smooth video playback across various devices, offering your viewers a user-friendly and immersive video-watching experience. Optimized for performance and compatibility, our media player apps deliver your videos flawlessly on desktops, tablets, smartphones, and smart TVs, keeping your viewers engaged and coming back for more. 
Equipped with advanced broadcasting tools and features, our software enables you to deliver polished and captivating live events, ensuring high-quality streaming and uninterrupted viewing experiences. From corporate town halls to virtual conferences, our software enhances your live streaming capabilities and delivers broadcast-quality content. 
With our video streaming services, your content can reach even larger audiences through Smart TV integration. We ensure seamless compatibility, allowing viewers to access your videos directly on their smart television sets, enhancing accessibility and convenience. 
Engage your viewers in immersive virtual reality environments or offer 360° videos for an interactive and immersive viewing experience, creating memorable and impactful interactions with your content. 
Video hosting and storage 
Safely store your valuable video content and make it easily accessible to your target audience. Our robust hosting infrastructure ensures your videos are readily available for on-demand viewing and seamless sharing. 
Video monetization solutions 
Monetize your video content effectively with our video monetization services. Whether it's pay-per-view, subscription-based models, or advertisement integration, we help you optimize revenue generation from your valuable video assets, providing you with multiple monetization strategies to your business needs. 
Video analytics and insights 
Gain valuable insights into viewer engagement, retention, and video performance with our Video Analytics and Insights features. Data-driven decision-making becomes a reality as our analytics provide you with actionable data to improve your content and enhance viewer experiences. 
Benefits of developing custom live streaming software for your business 
In today's fast evolving digital world, developing a live streaming app for your business is not just a trend; it's a strategic business move. The power of live video content cannot be underestimated. With a live streaming app, you can expand your reach beyond physical boundaries and connect with a global audience. Whether you're hosting product launches, webinars or interactive events, live streaming allows you to engage customers in real time, fostering authentic interactions and building stronger relationships.
Developing custom live streaming software for your business offers many benefits that increase your online presence and engagement: 
User
experience
Customized features and user-friendly interfaces optimize viewer engagement, making it easy for viewers to access content, interact and navigate through live broadcasts effortlessly. 
Scalability and
flexibility 
Custom solutions are built to adapt and grow with your business, offering scalable infrastructure and the flexibility to accommodate increasing viewership and content demands. 
Advanced analytics and insights 
Gain valuable data and in-depth analytics on viewer behavior, engagement metrics, and content performance, enabling data-driven decision-making and content refinement. 
Seamless integration 
Integrate your custom live streaming software seamlessly with existing systems and platforms, ensuring a smooth transition and a cohesive streaming ecosystem. 
High-Level security 
Custom software allows you to implement solid security measures, safeguarding your content from unauthorized access, piracy, and ensuring the confidentiality of sensitive information. 
Interactive features 
Engage your audience with interactive features like real-time chat, polls, and Q&A sessions, fostering a sense of community and active participation during live streams. 
Optimized performance 
Tailor-made solutions ensure optimized performance, delivering high-quality streaming with reduced buffering and latency issues, enhancing viewer satisfaction. 
Competitive edge 
Stand out from competitors with a unique and feature-rich live streaming platform that captivates audiences, boosts engagement, and positions your business as a leader in the industry. 
Why you should build your live streaming app with us? 
By investing in customized live streaming software, your business gains a powerful tool to connect with your audience, increase revenue and strengthen your position. Your business can gain many benefits from a custom live streaming solution tailored to your needs. When it comes to creating a live streaming application design, working with us gives you countless reasons to entrust us with your vision: 
Efficient and cost-effective solution 
Our expertise in live streaming app development ensures an efficient and cost-effective approach, delivering a high-quality solution customized to your specific requirements while optimizing your budget. 
We prioritize the security of your live streaming app, implementing strong measures to safeguard your content and user data, ensuring a safe and trustworthy platform for your viewers. 
Highest quality of service and experience 
We are committed to delivering the highest quality of service and experience to both you and your users. Our focus on user-centric design and seamless functionality ensures an exceptional live streaming experience. 
Diverse variety of devices, platforms, and technologies 
Your live streaming app will be compatible across a wide range of devices, platforms, and technologies, providing maximum accessibility and engagement for your audience. 
Transparent and adjustable cooperation models 
We believe in transparent and collaborative partnerships, offering adjustable cooperation models to suit your unique project needs and preferences. 
Benefit from our expert consulting services, where we provide valuable insights and recommendations for optimizing your live streaming app's performance and functionality. 
Our live streaming app solutions go beyond average, offering seamless streaming, custom add-ons and cutting-edge AI-enabled technology to seamlessly adapt videos to multiple devices for a personalized and immersive visual experience for users.